We offer Individual/Couples Counseling to couples or individuals desiring any of the following:
An introductory session or two. You may wish to become acquainted with one of the therapists working at Christway Counseling Centeror to address some preliminary issues before committing to three days of concentrated couples counseling.

Follow-up sessions to maintain accountability after the Three-Day Marriage Clinic™ or Three-Day Accelerated Marriage Counseling (AMC)™.

Focused counseling tailored to a specific issue.
Individual/couples marriage counseling is completely private: you, your partner and the counselor only (or you and the counselor only).
Details
When?
Individual and couples counseling can be scheduled any day of the week (or weekend), between 12 noon and 6:00pm. Some evening appointments are also available. Please contact us to schedule an appointment.
Where?
Our home offices are in Houston, Texas. We provide marriage counseling services worldwide via secure videoconferencing—wherever you are located.
Cost
$175/hour session
Some health insurance plans may cover individual and couples counseling (more insurance information).
Videoconference Option
All of our marriage counseling solutions are also available by secure, private videoconference. This remote, tele-counseling option can be especially desirable for couples located outside of the Houston area.
No need to travel or drive
No hotel needed
Counseling in the comfort of your own home
Child care not necessary (though may still be helpful)
Some visual presentations may be easier to view on your own personal devices
HIPAA-compliant videoconferencing options offer industry-standard privacy during your counseling sessions
How Do I Get Started?
Do you have questions about individual or couples counseling? Feel free to contact us by phone or e-mail.
Ready to sign up for individual or couples counseling? Online registration or printable PDF.
Star & Hans
(by Hans)

Marriage takes continual work! When Star and I first met we were "In Love"—at least we thought we were. Very quickly after we got married and after the "Honeymoon Stage" of marriage Star and I started to have some problems. Star and I both had church backgrounds but were struggling with actually living out what we knew was right. We went to Church on Sunday, but usually with a hangover! Needless to say, we were straddling the fence. God didn't let us stay in that condition. He allowed our marriage to get worse and worse. I had a control and an anger problem. Not a good combination!! When things got out of control, I became angry and abused Star verbally and sometimes even physically. . . .
Watch the happy ending to this story »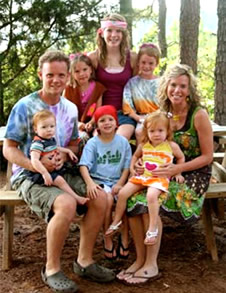 Key Differences
Still trying to decide which marital counseling solution is best for you? Check out our comparison chart below. (Both Three-Day solutions include similar instructional material and topics, but in different formats.)
Three-Day
Accelerated Marriage
Counseling (AMC)™
Three-Day
Marriage Clinic™
Individual/Couples
Counseling
Teaching and sessions
Private (you, spouse, counselor)
Group
Private (you, spouse, counselor)
Discussion
Private (you, spouse, counselor)
Private (you and spouse only)
Private (you, spouse, counselor)
Experiential counseling,
activities, resolution of issues
Private (you, spouse, counselor)
Private (you and spouse only)
Private (you, spouse, counselor)
Meeting location
Christway offices, videoconference
Church, hotel conference room, or videoconference
Christway offices or videoconference
Videoconference option
Available
Selected clinics
Available
Hours
18
18
Multiple one-hour appointments
Days
3 (flexible)
3
Insurance coverage
More likely
Less likely
More likely
Cost
$3150/couple
$175/person ($350/couple)
$175/hour
More Details | Register
More Details | Register
More Details | Register