Ready to Register?
To register for the Three-Day Marriage Clinic™, Three-Day Accelerated Marriage Counseling (AMC)™, or Monthly Marriage Enrichment Group please use one of the forms below:

Online Registration Form


Printable Registration Form
To schedule an Individual Counseling appointment, please contact us.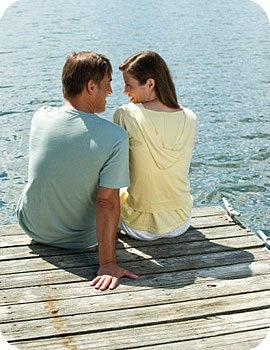 We are honored to serve as a referral source for many churches, seminaries, colleges, and ministries. For your convenience, we've listed a few of them below.
Churches
Second Baptist Church (Houston, Texas)
Lakewood Church (Houston, Texas)
First Baptist Church (Houston, Texas)
Hill Country Bible Church (Austin, Texas)
Bridge Point Bible Church (Houston, Texas)
Stonebridge Church (The Woodlands, Texas)
Northwest Bible Church (Houston, Texas)
New Life Church (Spring, Texas)
Grace Community Bible Church (Richmond, Texas)
Conroe Bible Church (Conroe, Texas)
Tallowood Baptist Church (Houston, Texas)
Westminster United Methodist Church (Houston, Texas)
Riverpointe Church (Richmond, Texas)
Fellowship Bible Church (Tulsa, Oklahoma)
Seminaries & Colleges
Dallas Theological Seminary (Dallas, Texas)
College of Biblical Studies (Houston, Texas)
Ministries
Family Life Today
American Association of Christian Counselors
Intimate Life Ministries (Dr. David Ferguson)
John Hagee Ministries