Below we've listed many of the questions (along with detailed answers) to some of the more common questions we are asked. If your question isn't listed below, please contact us and we'll get you an answer right away.
How do we sign up?
To register for the Three-Day Marriage Clinic™, Three-Day Accelerated Marriage Counseling (AMC)™, or Monthly Marriage Enrichment Group please use one of the forms below:

Online Registration Form


Printable Registration Form
To schedule an Individual/Couples Counseling appointment, please contact us.
Why does this approach work?
Man's ways do not work. "There is a way which seems right to a man, But its end is the way of death." (Proverbs 16:25). Many Christian counselors use "ungodly," secular concepts learned in secular schools that contradict God's ways as revealed in the Bible. "Blessed is the man that walketh not in the counsel of the ungodly . . ." (Psalm 1:1)
Couples often cannot resolve their own conflicts effectively because they violate just one of the 25 Essential Marriage Skills—the Log and Speck Principle. The Bible says, "You hypocrite, first take the log out of your own eye, and then you will see clearly to take the speck out of your brother's eye." (Matthew 7:5)
Notice that there is a time to "take the speck out of your partner's eye." But first, you must remove the "log out of your own eye." In counseling over 3,000 clients, I have never once seen the reverse order work successfully.
All of God's ways do work. "For no matter how many promises God has made, they are 'Yes' in Christ . . ." (2 Corinthians 1:20)
God designed marriage to work. "Unless the Lord builds the house, they labor in vain who build it . . ." (Psalm 127:1)
God describes how it will work. "All Scripture is inspired by God and profitable for teaching, for reproof, for correction, for training in righteousness; so that the man of God may be adequate, equipped for every good work. (2 Timothy 3:16-17)
When we approach marriage God's way it does work! ". . . He will be like a tree firmly planted by streams of water . . . and in whatever he does, he prospers." (Psalm 1:3)
Who should attend?
Couples
Healthy couples wanting to fortify their marriage and prevent disharmony
Troubled couples considering divorce
Couples trying to recover from infidelity or other serious issues
Divorced
Who want to restore marriage
Who want to avoid future relational failure by learning from past mistakes
Separated couples are trying to decide if they should reconcile or divorce
Engaged couples who want to avoid future conflict by learning from the mistakes of others
Singles who want excellent preparation in how to have a great marriage
Anyone who wants to learn relational principles to improve their relational skills as a parent, friend, co-worker, manager, pastor, or counselor.
How do we get the most out of the counseling?
Clear your schedule and commit to no TV, e-mails, phone calls, kids, work, etc. Fully devote these three days to enrich your marriage.
Consider staying at a hotel both nights (for the Three-Day Marriage Clinic™). Even if you opt for the Three-Day Accelerated Marriage Counseling (AMC)™, you may wish to book a hotel room for all three nights. This maximizes your togetherness time and minimizes interruptions. You can also use downtime at the hotel to complete your projects.
Can I watch a preview of some of the material that will be covered?
Yes. Karl Elkins taught some of the material through a TV series called Up with the Son, presented by the College of Biblical Studies. Several of these videos are available on the Up with the Son Vimeo channel. By watching these videos, you can preview some of the material that we will present in our Three-Day Marriage Clinic™, Three-Day Accelerated Marriage Counseling™, and Individual/Couples Counseling sessions.
Do you offer videoconference or tele-counseling options?
Yes! Secure videoconferencing is available for both Three-Day Accelerated Marriage Counseling (AMC)™ and Individual/Couples Counseling. Selected Three-Day Marriage Clinic™ weekends are offered via videoconference. This remote, tele-counseling option can be especially desirable for couples located outside of the Houston or Austin areas.
No need to travel or drive
No hotel needed
Marriage counseling in the comfort of your own home
Child care not necessary (though may still be helpful)
Some visual presentations may be easier to view on your own personal devices
HIPAA-compliant videoconferencing options offer industry-standard privacy during your counseling sessions
Can we renew our vows?
Every couple will have the optional opportunity to renew their vows to each other with Karl Elkins, a licensed minister. If you choose to participate, you will receive a beautiful vow renewal certificate that can be framed and will serve as powerful reminder of your marriage covenant.
What if we need follow-up marriage counseling?
Consider additional individual marriage counseling or individual pastoral counseling and coaching sessions as needed. We plan to offer additional opportunities such as enrichment groups and an advanced clinic in the future.
What if we don't feel comfortable in a group?
There are no group projects in the Three-Day Marriage Clinic™ or the Three-Day Accelerated Marriage Counseling (AMC)™. The only person you must talk with is your partner (unless you choose otherwise). You will work on projects alone with your partner. If you choose to book a hotel room during the Three-Day Marriage Clinic, then you are welcome to work on your projects in the privacy of your hotel room. Additionally, all of our counseling solutions are also available by secure, private videoconference.
What if my partner will not attend?
Pray for a changed heart. "The king's heart is like channels of water in the hand of the Lord; He turns it wherever He wishes." (Proverbs 21:1)

Appeal to your partner. Emphasize how you want to become a better to partner to them. Sincerely ask, "I want to learn how to better meet your needs. Would you be willing to come to this clinic/counseling to help me become a better mate to you.?" Consider sending them a link to our web site or send them our PDF brochure.

Come alone. There are many things you can do to improve or save your marriage alone. Most think they have done everything they can to save their marriage when in reality they are usually unaware of most of the 25 Essential Marriage Skills.

Have hope. We realize that this is easier said than done, but if the Spirit of God raised Jesus from the dead, then He can resurrect your dead marriage—there is nothing God cannot fix!
God's ways work even in the most difficult of situations. Even if your partner has left you, has filed for divorce, has divorced you (but not remarried), or is involved with another person, you should attend. You will learn what you can do to maximize your influence, restore your marriage, and achieve God's best.
"Behold, I am the Lord, the God of all flesh; is anything too difficult for Me?" (Jeremiah 32:27)
What if there is no hope for my marriage?
"You of little faith!" (Matthew 6:30).
With God there is always hope! "For nothing will be impossible with God" (Luke 1:37). If the Spirit of God raised Jesus from the dead, then that same Spirit can certainly resurrect your dead marriage. That is either true or it isn't. If not true, then there is no hope for any of us because "apart from Him we can do nothing" (John 15:5). But nothing will be impossible with God.
Even if your partner:
Has said "it's over"
Moved out
Filed for divorce
Is involved with another person
Finalized a divorce (but not remarried) 
There is hope because:
"And Jesus said to him, all things are possible to him who believes." (Mark 9:23)
God may want you to trust Him to put your marriage back together—even if you are divorced from your partner (as long as neither have remarried). Some couples actually do remarry simply by learning how to make a marriage really work! 
On average, men wait three years and women wait five years to remarry after a divorce. You may have much more time than you think to save your marriage!
But you must commit to save your marriage God's way not yours!
"There is a way which seems right to a man, But its end is the way of death." (Proverbs 14:12)
"For as the heavens are higher than the earth, So are My ways higher than your ways And My thoughts than your thoughts." (Isaiah 55:9)
Many make the mistake of making their number one priority to get their partner back. But that is the wrong approach. We should make it our number one goal to make our ways pleasing to the Lord, and then He will work on our partner's heart: "When a man's ways are pleasing to the Lord, He makes even his enemies to be at peace with him." (Proverbs 16:7)
God speaks clearly that the way to get your mate (sometimes also your enemy) to be at peace with you is to make your ways "pleasing to the Lord."
We have seen over 500 people turn away from an adulterous relationship and recommit to their partner. When partners see and experience the power of our approach, it often gives them hope that they truly can be happy with their mate and ditch the affair. Our Three-Day Marriage Clinic™ and Three-Day Accelerated Marriage Counseling (AMC)™ maximize the positive influence on an unfaithful partner.
Does our health insurance cover any of the cost?
Many insurance companies cover private counseling, and some even cover group counseling. Your insurance may pay for a portion of your marriage counseling. But there are few things you should know about insurance: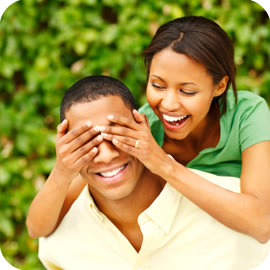 Various policies cover different percentages (e.g., 80 percent, 50 percent, 0 percent) of your marriage counseling costs.

Christway Counseling Center does not check or file claims with your insurance company. We will give you a coded receipt for you to seek reimbursement. Therefore, if reimbursement is important to you, please ensure that you fully understand your policy coverage.

Many plans do not pay for marriage counseling except in instances where one or both partners are experiencing an condition directly covered by your insurance, such as depression or adjustment disorder. If these conditions do exist, and they very often do, we can code your therapy accordingly.

If you need to use insurance for our Three-Day Marriage Clinic™ or Three-Day Accelerated Marriage Counseling (AMC)™, you will need to know if your insurance company pays for more than one session per day. You need to ask the following questions:


"Does my policy pay for any mental health benefits?"

"Are there any limitations?" (Here you are wanting to know if you be reimbursed for more than one session in a day.) In a few rare situations, insurance companies will give you 50 sessions a year but only one session a week. Our Three-Day Accelerated Marriage Counseling will give you a receipt with five to eight sessions performed in one day.

If you still do not get the answer you are looking for, ask, "Can I do more than one session in a day?" and "How many can I have in one day?"
The Three-Day Marriage Clinic™ is not covered by most insurance policies (unless the policy covers group therapy), but at $11.05 an hour per person, it is quite affordable even without insurance reimbursements. Some employers pay for continuing education (CEU's) workshops, seminars or classes. If so, check to see if you company will pay for this as a "relational leadership development" event.
Insurance companies rarely, if ever, pay for pastoral counseling, or coaching. Often they do pay for licensed counselors.
Sample Diagnostic Criteria for Major Depressive Episode
A. Five (or more) of the following symptoms have been present during the same 2-week period and represent a change from previous functioning; at least one of the symptoms is either (1) depressed mood or (2) loss of interest or pleasure.
Note: Do not include symptoms that are clearly due to a general medical condition, or mood-incongruent delusions or hallucinations.
1) Depressed mood most of the day, nearly every day, as indicated by either subjective report (e.g. feels sad or empty) or observation made by others (e.g. appears tearful). Note: In children and adolescents, can be irritable mood.

2) Markedly diminished interest or pleasure in all, or almost all, activities most of the day, nearly every day (as indicated by either subjective account or observation made by others)

3) Significant weight loss when not dieting or weight gain (e.g., a change of more than 5% of body weight in a month), or decrease or increase in appetite nearly every day. Note: In children, consider failure to make expected weight gain.

4) Insomnia or hypersomnia nearly every day

5) Psychomotor agitation or retardation nearly every day (observable by others, not merely subjective feelings of restlessness or being slowed down)

6) Fatigue or loss of energy nearly every day

7) Feelings of worthlessness or excessive or inappropriate guild (which may be delusional) nearly every day (not merely self-reproach or guild about being sick)

8) Diminished ability to think or concentrate, or indecisiveness, nearly every day (either subjective account or as observed by others

9) Recurrent thoughts of death (not just fear of dying). Recurrent suicidal ideation without a specific plan, or a suicide attempt or a specific plan for committing suicide
B. The symptoms do not meet criteria for a Mixed Episode (p. 335)
C. The symptoms cause clinically significant distress or impairment in social, occupational, or other important areas of functioning.
D. The symptoms are not due to the direct physiological effects of a substance (e.g. drug of abuse, a medication) or a medical condition (e.g. hypothyroidism).
E. The symptoms are not better accounted for by Bereavement, i.e., after the loss of a loved one, the symptoms persist for longer than 2 months or are characterized by marked functional impairment, morbid preoccupation with worthlessness, suicidal ideation, psychotic symptoms, or psychomotor retardation."
(DSM IV, p. 327)
Sample Diagnostic Criteria for Adjustment Disorders
A. The development of emotional or behavioral symptoms in response to an identifiable stressor(s) occurring within 3 months of the onset of the stressor(s).
B. These symptoms or behaviors are clinically significant as evidenced by either of the following:
i. Marked distress that is in excess of what would be expected from exposure to the stressor

ii. Significant impairment in social or occupational (academic) functioning
C. The stress-related disturbance does not meet the criteria for another specific Axis I disorder and is not merely an exacerbation of a preexisting Axis I or Axis II disorder.
D. The symptoms do not represent Bereavement.
E. Once the stressor (or its consequences) has terminated, the symptoms do not persist for more than an additional 6 months."
(DSM IV p. 626)
What if we cannot afford it?
Contact your church pastor or receptionist and ask if they have benevolence funds to help couples needing marriage help. E-mail them or tell them about the Christway Counseling Center web site. Emphasizing the lower cost of the Three-Day Marriage Clinic™ and ask if they will help.
Many times parents are willing to help their children with marriage counseling. Consider asking parents—but only if your partner agrees.
If your marriage has deteriorated to the point where divorce is a possibility, realize that from a purely financial viewpoint, couples counseling is much less expensive than divorce.
May we bring our children?
We care deeply about children. However, to avoid distractions, and as a courtesy to other participants, children (including nursing infants) are not allowed in any session. We regret that we are unable to provide child care.
May we record the sessions?
No. Neither audio nor video recordings or photographs of any component are permitted.
Good Faith Estimate Notice
Under Section 2799B-6 of the Public Health Service Act, the "No Surprises Act," you have a right to receive a "good faith estimate" explaining how much your therapy services will cost. Healthcare providers are required to provide clients who do not have insurance or who choose not to use their insurance for therapy services with an estimate of the cost of those services. You have the right to receive a Good Faith Estimate for the total cost of therapy services. Make sure your therapist gives you a Good Faith Estimate in writing at least 1 business day before your appointment. You may also ask your therapy for a Good Faith Estimate before you schedule an appointment. If you receive a bill that is at least $400 more than your Good Faith Estimate you can dispute the bill. Make sure to save a copy or picture of your Good Faith Estimate. For questions or more information about your right to a Good Faith Estimate, visit www.cms.gov/nosurprises or call HHS at 1-800-958-3059.
Ready to register? Sign up online or with our printable form »