Star & Hans
(by Star)

Hans and I had been married for about two years and we were not experiencing a good marriage. I felt none of that "in love" feeling that we as women desire to feel. Hans and I fought all of the time and I felt that none of my needs were being met. In the beginning I pleaded with Hans to go to counseling with me, but he refused. We tried time and time again to repair the marriage on our own but it always ended up much worse. In the end there was verbal abuse, physical abuse, and an affair. I felt there would never be love in our home again and I ended up leaving the marriage. . . .
Read the happy ending to this story »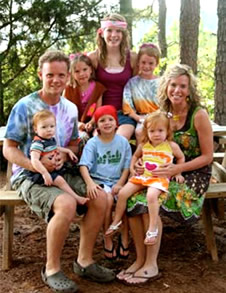 We offer Individual Counseling to couples desiring any of the following:
Individual marriage counseling is completely private: you, your partner and the counselor only.
Details
When?
Individual counseling can be scheduled from Monday through Friday, between 12 noon and 6:00pm. Please contact us to schedule an appointment.
Where?
Christway Counseling Center
9545 Katy Freeway, Suite 330
Houston, TX 77024-1481
(832) 358-0900
Maps and Directions
Recommended Hotel
Cost
$175/hour session
Some health insurance plans may cover individual counseling (more insurance information).
How Do I Get Started?
Do you have questions about individual counseling? Feel free to contact us by phone or e-mail.
Ready to sign up for the individual counseling? Online registration or printable PDF.
Key Differences
Still trying to decide which marital counseling solution is best for you? Check out our comparision chart below.
(Both Three-Day solutions include similar instructional material and topics, but in different formats.)
Three-Day
Accelerated Marriage
Counseling (AMC)™
Three-Day
Marriage Clinic™
Individual
Counseling
Teaching and sessions
Private (you, spouse, counselor)
Group
Private (you, spouse, counselor)
Discussion
Private (you, spouse, counselor)
Private (you and spouse only)
Private (you, spouse, counselor)
Experiential counseling,
activities, resolution of issues
Private (you, spouse, counselor)
Private (you and spouse only)
Private (you, spouse, counselor)
Meeting location
Christway offices
Church or hotel conference room
Christway offices
Hours
18
18
Multiple one-hour appointments
Days
3 (flexible)
3 (usually Friday to Sunday)
Insurance coverage
More likely
Less likely
More likely
Cost
$3150/couple
$199/person ($398/couple)
$175/hour
More Details | Register
More Details | Register
More Details | Register