Marriage Skill 23: To Remove Aloneness, Involve Yourself in Your Marriage Relationship, Family Relationships, and Church Relationships



God has established three institutions that "remove aloneness:" marriage, family and the Church.

God established marriage to meet needs and remove aloneness. Gen. 2:18 "Then the Lord God said, 'It is not good for the man to be alone; I will make him a helper suitable for him.'"

God established the family to meet needs and remove aloneness. Gen. 4:1 "Now the man had relations with his wife Eve, and she conceived and gave birth to Cain, and she said, 'I have gotten a man child with the help of the Lord.'"

God established the church to meet needs and remove aloneness. Matt. 16:18 ". . . I will build My church."

Divorce increases aloneness. One of the great tragedies of our day is the domino effect of divorce on a multitude of relationships. In divorce, one person leaves the home and the custodial parent usually is less available, consequently depriving children of vital needs. As adults, these children find it difficult to give those things they did not receive as children ("freely you received, freely give" Matt. 10:8). As their marriage fails from a lack of intimacy, the divorce cycle begins and the loneliness begins—for everyone involved.

The church must become a safety net to remove aloneness. As marriage and families fall apart, the church must come along and become a needed safety net to heal the relational hurts, and remove aloneness through relationships with significant others.

You do not have to be alone. Just because you are not married does not mean that you are destined to be alone.

Initiate with your family. If there is unresolved family conflict, be the first to own your part by "taking the log out of your own eye" (Matt. 7:5). The relational deficiencies that fail marriages are often the ones left undeveloped by avoiding conflict with family members.

Initiate healthy relationships in a Bible-believing church. Don't wait for others to enter your world. Be bold, be aggressive, and initiate. Enter another's world even if no one enters your world ("give and it shall be given to you" Lu. 6:38). Try to fix the problems that most frustrate you about the church, and you will probably discover your spiritual gift in the process. Serve the church body with your spiritual gift and you will be surprised at how quickly your aloneness is removed as you develop significant relationships with others.

In what ways do you have strong relationships within marriage, family, and church?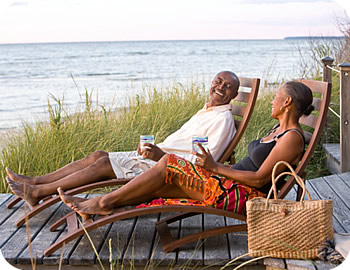 Two-Day Marriage Clinic™
Schedule/Register Now

The fastest way to marriage harmony!

A two-day clinic to learn and experience the 25 Core Relational Life Skills.

• The top reason marriages struggle and fail
• One concept that stops all arguing
• Why love is more than meeting a need
• How to heal and recover from past hurts
• Top twelve needs of men and women
• How to recover from infidelity
• Learn essential lifestyle disciplines
• How to communicate needs, desires and hurts without provoking anger

Resolve the issues that you could not resolve on your own in the Two-Day Marriage Clinic with a Licensed Professional Counselor (LPC).

The 25 Core Relational Life Skills are taught in a group, but there is no group discussion. All experiential activities are done privately with your partner.

When?
Two-Day Marriage Clinics are held on Thursdays and Fridays from 8:30am to 6:30pm on Thursday, and 8:30am to 6:30pm on Friday.

• Aug. 5-6

early reg ends Jul. 21


• Sept. 2-3

early reg ends Aug. 18


• Oct. 7-8

early reg ends Sept. 22


• Nov. 4-5

early reg ends Oct. 20


• Dec. 2-3

early reg ends Nov. 17


• More Dates

Where?
Courtyard by Marriott Houston I-10 West
12401 Katy Freeway (I-10 & Dairy Ashford)
Houston, TX 77079
(281) 496-9090
Interactive Map and Directions

Contact Amy Greissman at the phone number above or amy.greissman@marriott.com for a special rate on your hotel room, possibly as low as $69/night. Or you may use the following code when making your reservations: CWCS.

Cost
$199/person ($398/couple) early reg


$229/person ($458/couple) regular reg


Some health insurance plans cover group counseling. (more insurance information)

Questions?
Check out our FAQ page

Contact Information
Phone: (832) 358-0900
E-Mail: terry@christwaycounseling.com
Web: www.christwaycounseling.com

Schedule/Register Now